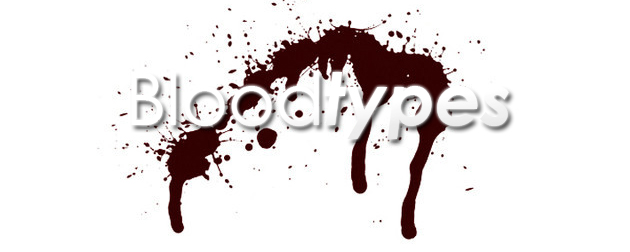 Whats up, Whats up! :)
New Bloodtypes release is out now! The release contains two tracks: Too Much Soul and Caltex, those tracks are a comination of liquid drum and bass with soulfull melodies so all soul music heads, get your copy now! :)
We also did a little interview with them, here it is:
1) Hi, could you introduce yourself to EWM community members? ( Where you from?, age, a little bit about yourself )
1) Yo we're Bloodtypes made up of  Sean and Louis and we're from New Zealand. We're both 20 and just studying at uni at the moment, and produce whenever we can!
2) When did you start making music? (how did you get into making music, what where your influences, what did you listen at first? who where / is your mentor?)
2) Louis: I've always made music from bands up to computer music. Originally started tinkering on garageband at about the age of 14 but finally got a real DAW back in '09. I guess in terms of electronic music I've been most inspired by the music my parents played which was a lot of Groove Armada, Chemical Brothers, and deep house from about 2000-2002. Apart from that I've always loved my rock and alternative music as well. In terms of drum & bass though, it was two other kiwi groups, Concord Dawn & Shapeshifter, that really got me hooked and from there I began to explore the more summery liquid side of things, soon finding Alix Perez and Lenzman and the like! Sean: I started slapping the bass from a young age but soon gave that up in favour of a pair of decks and then it was really just a natural progression into making the tunes I was spinning. I've been listening to a broad range of music from the beginning including old house music and a lot of funky artists such as Jamiroquai as well as local artists Salmonella Dub and rock bands like the Red Hot Chilli Peppers and the Foo Fighters. I got into Drum and Bass through natural progression in electronic music, starting out in House music i wanted to progress into something more technical, heavy and fucking better. Im currently influenced by a lot of current minimal artists such as Icicle, Enei and also scene heavy weights Ed Rush/Optical.
3) What kind of music you mainly like to produce and make? (whats your main style?)
3) Drum and Bass all the way! Currently working on a lot of minimal produce which is sounding sick!
4) Do you use software of hardware equipment for making music? (describe your equipment, what do you like to use?)
4) Sean: I currently use Cubase 5.1 as my main DAW with Reason rewired into for those gnarly bass sounds! Using Massive/Kontakt/Reaktor as supporting VST's as well as SugarBytes WoW filter and CamelPhat 3 as a distortion VST. In terms of hardware i've got some Behringer Truth 6″ monitors and currently saving up for a Virus TI (gunna sell the car..)
Louis: I'm basically the same in terms of DAW and synths but I produce on some KRK Rokit 8's which I fully recommend cos they're so accurate, and I've got a little M-audio Axiom 25 that I've been borrowing off my flatmate.
5) If you could say one word to describe your music, what it would be?
5) Louis: Shit knows um, jazzfuturejunglechilledawesomness.
Sean: yeah same
6) What do you think about your local music scene?
6) Sean: The electronic scene is definately growing in New Zealand but the DnB scene is still small and tight. A lot of big producers from here have made it though which is always inspiring! Especially with Shapeshifters signing to Hospital and the Upbeats production with Noisia.
Louis: Yeah I dig it man I mean we're still breaking into it but it's good in New Zealand cos you can really get to know everyone and they've all got your back.
7) Favorite artist?
7) Sean: At the moment, Icicile hands down, dope as fuck. Louis: Defintiely way to hard to choose one but recently I was going over Break's resistance album and that is absolute class, can't believe how much he can be overlooked but yeah everything about that album is sick. Also gotta say Lenzman, I pretty much just love everything that guy releases.
8) What are your future goals in music industry?
8) To keep pumping out tunes!!
9) Do you have an musical education (learned piano, guitar or graduated some music college?)
9) Sean: had some Bass guitar lessons but i'm a strong believer in practive being the best way to get results. I've literally been sat in front of my DAW for the past 9 months. Louis: I was taught guitar and have been a guitar player in bands for the last 10 years but that's really it. I've just learnt everything about Drum & Bass from a totally hear & feel (and Read!) kind of persepctive which is nice as opposed to learning in the classical sense.
10) Your 5 tips for a beginner producer (how to start making music, what to learn first?)
10) Louis: Listen to as much music as you possibly can, particularly Computer music. There will also be times when you think this is it this is the tune that's gonna do it. Don't get hung up on anything because more than likely you'll look back in a month or two especially if you've just started, and see completely where you've got wrong. I guess what I'm trying to say is never think you've found the winning formula, you've gotta be constantly on the look out for new techniques, new sounds,new ways to incorporate things etc. In saying that though don't just trash old projects cos you never know you can always re-work them in the future. That Caltex tune that's about be released has gone through about 7 different stages in about a year and I still wanna change things!
Sean: Watch as many Masterclass/Production videos you can, Dogsonacid.com, When you read stuff and you think that it 'can't be that simple', it really is that simple, Get monitors asap, Get hardware asap.
BUY NOW!
Junodownload:
Beatport.com:
DJShop.de:
Musicload.de:
Play.com: